Recipes
Greetings, chefs and bakers!
With Halloween fast approaching at Hogwarts, along with talks of a dance for the occasion as well, it seemed essential that this issue we revisit some of our favourite Halloween Dishes from Hogwarts. We may well find ourselves eating even before the date comes around, they're so delicious – well, that was the case with me, anyway (you try ignoring an entire carrot cake day in day out). Using the recipes below, you can design yourself the perfect Halloween Delicacies, whether it's to contribute to the upcoming feast or to stage your own celebration, you'll find they're simply wondrous to eat.
Starter: Pumpkin Soup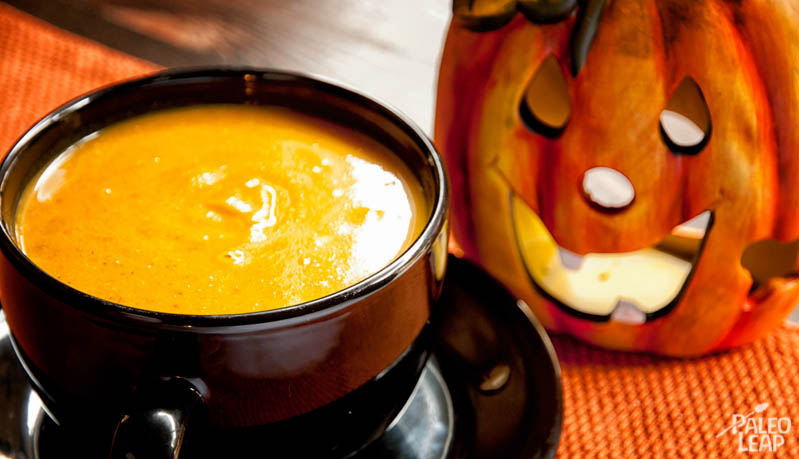 Warming us up after an evening of trick 'o' treating or after a look at the decorations on the Astronomy Tower, the soup is a perfect introduction to the meal and feels very seasonal. It is fantastic as far as tastes go, as, on top of the pumpkin theme, an array of spices will make this dish a delicious kick-starter!
Preparation Time:

40 minutes

Cooking Time:

50 minutes

Number of servings:

8
This is a vegetarian recipe
Ingredients:
1 large pumpkin, peeled and cut into large chunks (throw away the seeds and fibres inside the pumpkin)

30ml (2 tablespoons) olive oil

1 red chilli, deseeded and finely chopped

1 large onion, peeled and diced

knob of butter

3 cloves garlic, peeled and finely chopped

5ml (1 teaspoon) dried ground coriander

5ml (1 teaspoon) ground cumin

2 large carrots, peeled and diced

1 large potato, peeled and diced

Vegetable stock

large bunch fresh coriander leaves, roughly chopped

salt and pepper

1 can coconut milk
Equipment
Large Knife

Chopping Board

Tablespoon

Sharp Knife

Teaspoon

Peeler

Measuring Jug

Large Bowl

Large Baking Tray

Pan

Blender or Hand Blender
Directions:
Preheat the oven to 200°C/400°f/Gas Mark 6

Place the pumpkin chunks into a large bowl and drizzle with the olive oil, mix together then tip onto a large baking tray and roast for approx 25 - 30 minutes

Melt the butter in a large pan and gently cook the onion until soft. Stir from time to time

Add the garlic, chilli, dried coriander and cumin and fry for another minute, stirring often

Stir in the carrots and potato and cover. Leave to sweat on the lowest heat possible for 25 minutes, stirring occasionally

Add the roasted pumpkin

Fill the pan with enough vegetable stock to cover the vegetables and simmer for a further 20 minutes

Season with salt and pepper. Allow the mixture to cool for at least 20 minutes

Using a hand blender or jug blender, blend the soup until smooth

Put the soup back on the heat to warm through and stir in the tin of coconut milk (a small can 150-200g size- use it like you would fresh cream – just sprinkling it to enhance flavor, or, if you want more of a coconut flavor to the soup, just stir in a large tin (approx 400g) and warm to make sure the soup is hot) and chopped coriander and then, voila! Ready to serve or keep for later!
Recipe courtesy of Cookit from E2BN
Main: Blackberry Pie
This dish tastes like the last of summer and the start of autumn, gorgeously fruity and sweet but also a deep black on the inside to suit the spookiness of the occasion and is the perfect main – even if it is technically a dessert. But hey, it's Halloween, right? We're all obliged to stuff our faces with confectionary!
*Makes 18-inch pie
Pie Crust:
Ingredients
2 ½ cups of flour

1 teaspoon of salt

3 tablespoons of sugar

1 stick of butter, cold and cut up into cubes

½ cup of shortening, cut up in small pieces

6-12 tablespoons of ice cold water

1 egg, slightly beaten
Directions:
In a food processor, combine flour, salt and sugar. Add butter and shortening to the flour mixture. Pulse to combine all of the ingredients until the mixture looks like coarse sand. Add the cold water, tablespoon-by-tablespoon, pulsing in between tablespoons. Seriously, pulse. You don't want the heat from the motor interfering with the consistency of the dough. Add water until the dough comes together into a ball. The dough should not be sticky or crumbly. Divide dough in half and shape into 2 disks. Wrap each disk in plastic wrap and keep in the fridge for at least 30 minutes.
Filling:
Ingredients
3 cups of fresh blackberries

1 cup of sugar

1 lemon, juiced

3 tablespoons of cornstarch

1 teaspoon of vanilla extract
Directions:
In a medium saucepan over medium heat, combine all ingredients and stir together. Let the berries simmer for about 30 minutes. Set aside and let cool.
*Note: Depending on the sweetness of the berries, you may need to adjust the sugar. Berries picked at the peak of season tend to be sweeter than the more tart ones supplied year round.
To assemble:
Preheat oven to 350˚

On a lightly floured surface, roll out 1 disk of dough until 9 or so inches in diameter. Gently place the dough into the pie plate and crimp edges. Place in fridge for 30 minutes. After 30 minutes, place the cooled filling into the prepared pie plate. Roll out the other disk of dough and cut into ½- inch to 1- inch strips. Place strips horizontally onto the pie. Start placing strips one-by-one vertically, lifting every other strip to create a lattice pattern. Brush 1 slightly beaten egg gently onto exposed piecrust. Place the pie onto a cookie sheet and place in oven for 25 minutes. Rotate and let bake for another 30 minutes or until the crust is golden brown.
Recipe Courtesy of Amber Wilson at fortheloveofthesouth.com
Dessert: Carrot Cake
If you're outsweetened by the main, a few glasses of pumpkin juice are perhaps necessary before consuming this dish, but it is in fact not as sweet as it sounds and makes the perfect autumn dessert. Plus you can decorate it to your taste with Halloween decorations of all kinds to give it a real Halloween feel!
Serves: 8-10
Ingredients:
For the decoration:
75 g ready-to-roll white fondant icing

edible orange and liquorice/black paste food colouring

icing sugar, for dusting
For the cake:
115 g self-raising flour

115 g light brown self-raising flour

1 tsp bicarbonate of soda

1 tsp ground cinnamon

150 g light muscovado sugar

150 ml rapeseed oil

3 eggs

250 g finely grated carrots, about 2 large carrots

115 g raisins

finely grated zest 1 oranges
For the filling
125 g icing sugar, sifted

100 g butter, softened

200 g full-fat soft cheese, room temperature

2 tsp orange juice
Method:
For the decoration: reserve a small piece of the white fondant icing for the spiders eyes and colour another small piece orange, then keep both pieces well wrapped. Colour the rest of the fondant black. Working with the black fondant icing, shape 3 spiders bodies, 1 large and 2 small, their legs and eyes. For the legs, roll 4 thin ropes of the black icing on a work surface lightly dusted with icing sugar, position them on a baking sheet lined with baking parchment, sit a spider body in the centre so it has 4 legs either side, then gently press together. Repeat with the other spiders bodies. Use the white and orange icing to shape the eye and mouth details and press these on the spiders bodies, attaching with a little water if needed. Leave overnight in a dry place to firm up. Wrap and reserve the remaining black fondant icing for later.

For the cake: preheat the oven to 160C/fan 140C/gas 3. Oil and line the base of an 18cm round x 7.5cm deep cake tin. Mix the flours with the bicarbonate of soda and cinnamon. Put the sugar and oil in a mixing bowl and beat together with an electric mixer to combine. Beat in the eggs one at a time, beating well between each addition. Tip in the flour mix and stir together gently with a large metal spoon. Fold in the carrots, raisins and orange zest. The batter will be quite soft. Pour it into the tin. Bake for 1 hour - 1 hour 10 minutes, or until the cake is risen and feels firm to the touch. Test with a skewer and when inserted, if it comes out clean - the cake is done. Leave to cool in the tin for 5 minutes, then remove and peel off the lining paper. Leave to cool completely on a wire rack.

For the filling: beat the icing sugar and butter together until smooth. Beat in the soft cheese and orange juice. Cut the cake in three layers and sandwich back together with about two thirds of the filling. Spread the rest on top of the cake.

To decorate the cake on the day of serving, make the spider web by rolling thin ropes as you did for the spider legs. Lay them on one side of the cake to look like a web. Carefully lift the spiders from the paper and lay them in position, making 2 black ropes from the fondant coming down from the web for 2 of the the spiders to dangle from.
Tips and Suggestions:
You can make the cake 2-3 days ahead - wrap well to store - as the cake just gets moister as it stands. It can also be filled and iced a day ahead. The spider's web decoration is best put on the day the cake is to be served if you are using it/something similar.

Plain wholemeal flour can be substituted for the light brown self-raising flour by adding 1 tsp baking powder.
Recipe and Image Courtesy of Angela Nilsens at Good Food
Enjoy your courses with the traditional pumpkin juice or butterbeer, or, if you're one of the older students among us or a one of our fine teachers, a Halloween cocktail is always a great accompaniment. Either way, we hope you enjoy the products of these recipes – return here next month for some more traditional Hogwarts treats!
Lilia Le Fay