Celebrity News
It's been a busy month for our Harry Potter celebrities, the highlights of which could quite possibly be Stuart Craig and Anna Pinnock winning the BAFTA for Best Production Design and Colleen Atwood winning the Academy Award (Oscar) for Costume Design for Fantastic Beasts and Where to Find Them - congratulations to them, it was very well-deserved! Elsewhere, our celebrities have been popping up here and there, with James and Oliver Phelps making an appearance at the Harry Potter Exhibition in Utrecht, the Netherlands and several celebrities travelling to Universal Studios in Orlando for the annual Celebration of Harry Potter! So much has been going on that I simply can't condense it all into one article, but here are some of the main happenings.
A Sad Goodbye to our Favourite Wandmaker
On January 25th 2017 - just three days after his 77th birthday - Sir John Hurt, the incredibly talented actor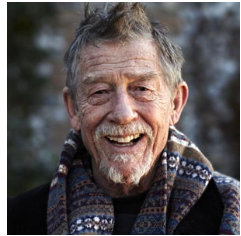 behind the beloved Garrick Ollivander in the Harry Potter franchise passed away at home in Norfolk. He had
been battling cancer during the last few years of his life but remained acting - his last two films That Good
Night and Darkest Hour will be released this year.
Hurt had an incredible career spanning six decades, with his first film appearance way back in 1962, playing the role of Phil Corbett in The Wild and the Willing. Since then, he has had roles in over 120 films and countless TV appearances, with some of his most famous being: Midnight Express (1978), where he won a BAFTA and a Golden Globe for Best Supporting Actor; The Elephant Man (1980), in which he won a BAFTA for Best Actor in a Leading Role; Nineteen Eighty-Four (1984), the film adaptation of the famous George Orwell novel in which he played the protagonist, Winston Smith; and, of course, Harry Potter. Over the course of his career he won 21 awards alongside 15 more nominations; see the full list here.
An incredible actor and a wonderful man, the world will sorely miss John Hurt and not only his talent but his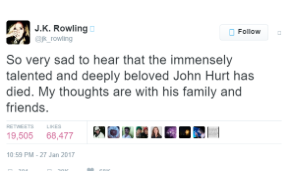 enthusiasm and love for his job. Various famous figures took to Twitter to share their messages of condolence, including J.K. Rowling (see left, source: twitter.com), Mel Brooks, Stephen Fry and Bonnie Wright.
I'm sure you'll all join me to raise your wands in memory of Sir John Hurt, may he rest in peace. /*
The Malfoy Father-and-Son Duo are Back… With Neville Longbottom?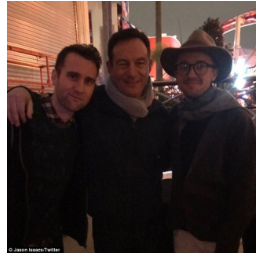 You could possibly be forgiven for not recognising Jason Isaacs - the actor behind Lucius Malfoy - without his
trademark long blonde hair and with his intimidating frown substituted for a smile. Tom Felton, however, isn't so unrecognisable - perhaps why he decided to don the hat and glasses so that he could go "extremely cognito", as Isaacs put it in his Instagram caption. Looks like Matthew Lewis didn't quite get the memo...
The three of them reunited at the Celebration of Harry Potter, a three day event running at the end of January at Universal Studios, Orlando. They even bumped into a few other familiar faces, such as the actor behind Filius Flitwick, Warwick Davis (see left, source: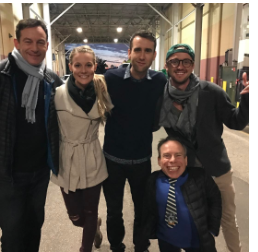 Instagram)

As hardcore Harry Potter fans, I think it's pretty clear to say that we all fangirl a little whenever any of the
actors have a reunion - and when we're spoiled with a number of adorable selfies as well… is this a second Christmas?
The picture seen below right is possibly my favourite, captioned by Isaacs, "Father and son and intruder who's clearly been working out too much." Pretty much sums it up, don't you think? And who doesn't love a bit of father-son joking around with the bunny ears?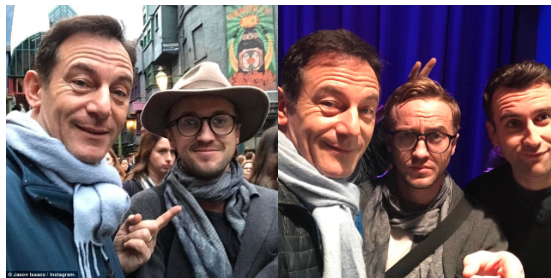 Huge Win for Cursed Child at the WhatsOnStage Awards!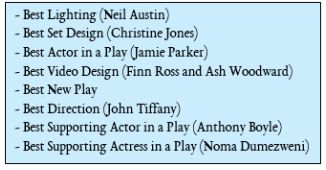 "Harry Potter and the Cursed Child" picked up a whopping eight WhatsOnStage awards last week, including "Best New Play" and "Best Actor in a Play" (see right).
For those of you who aren't familiar, the WhatsOnStage Awards are, as their website puts it, "the only major UK theatre awards in which you, the audience, are the judges." Shortlists were drawn up by theatregoers among the general public during late 2016, and then voting was open for a two month period starting from December 1st to January 31st. The awards were then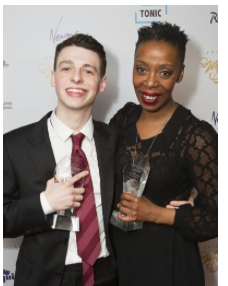 announced on February 19th.

Unlike the majority of film and theatre awards, the WhatsOnStage Awards are voted on by members of the public - something which a number of the cast members said made the awards all the more special. Anthony Boyle, who won the award for Best Supporting Actor for his role as Scorpius Malfoy, told Pottermore, "This is the nicest award really, because the audience actively voted for it. This just means so much. When you're doing comedy on stage, you get immediate feedback because you can hear the laughter. But to have this; well, laughter lasts five seconds but this will last a lifetime."
Noma Dumezweni - who won Best Supporting Actress for her role as Hermione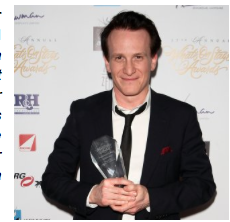 Granger - shared similar thoughts, telling Pottermore, "This is beautiful to get this award, knowing that it's a public vote, it's stunning. We have 1,400 people in the show every night because it's an extraordinary piece of theatre
and I just want to thank them so much for loving what we do."
And lastly, we turn to Jamie Parker - who won Best Actor for his role as Harry Potter - for his thoughts on Cursed Child's importance. He told Pottermore, "This show is a great opportunity to be given hope by an audience of that size and that attentiveness, to understand that no matter how dark things do get, there are countless millions across the world – in every culture you could name – who are determined to keep that spirit alive. I would say we've never needed magic more. It might be that we're going through a traumatic transition at the moment, but because of this story, we've got something to hang onto."
And Lastly…
A very happy birthday to all of our Harry Potter celebrities who have had birthdays since our last publication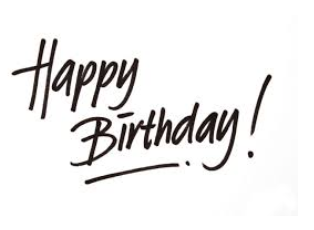 back in late January! This includes:
3rd - Warwick Davis (Filius Flitwick)

9th - Ciarán Hinds (Alberforth Dumbledore)

17th - Bonnie Wright (Ginny Weasley)

22nd - Julie Waters (Molly Weasley)

23rd - Kelly MacDonald (Helena Ravenclaw)

25th - James and Oliver Phelps (Fred and George Weasley)

27th - Timothy Spall (Peter Pettigrew)

28th - Poppy Miller (Cursed Child Ginny Weasley)


Grace Waterson